June has been absolutely amazing! I haven't posted much from a lack of wifi and lack of time but I do want to share a little recap of an amazing month! Belize has been on our calendar for a long time. My good friend Brandon, who I've known since I was eight, and his awesome fiancé Kait decided to do the whole destination wedding thing and Jess and I were all for it. we headed down a couple days early to check out some sites and meet the rest of the crew there.
Our first day was spent cruising up a river on a speedboat and checking out wildlife. We saw crocodiles, iguanas and even got to feed a spider monkey named Mickey! If that wasn't cool enough we stopped at the amazing Mayan ruins of Lamanai. Our tour guide explained the significance of the city, the uses of the temples and a little about the Mayan culture. It was fascinating to think how old the ruins were and how many people lived there. The city was over ten miles long with an estimated 40-60,000 people living there! Only a tiny fraction has been unearthed but every jungle covered hill hides something amazing. It was a fascinating place and I loved visiting the site.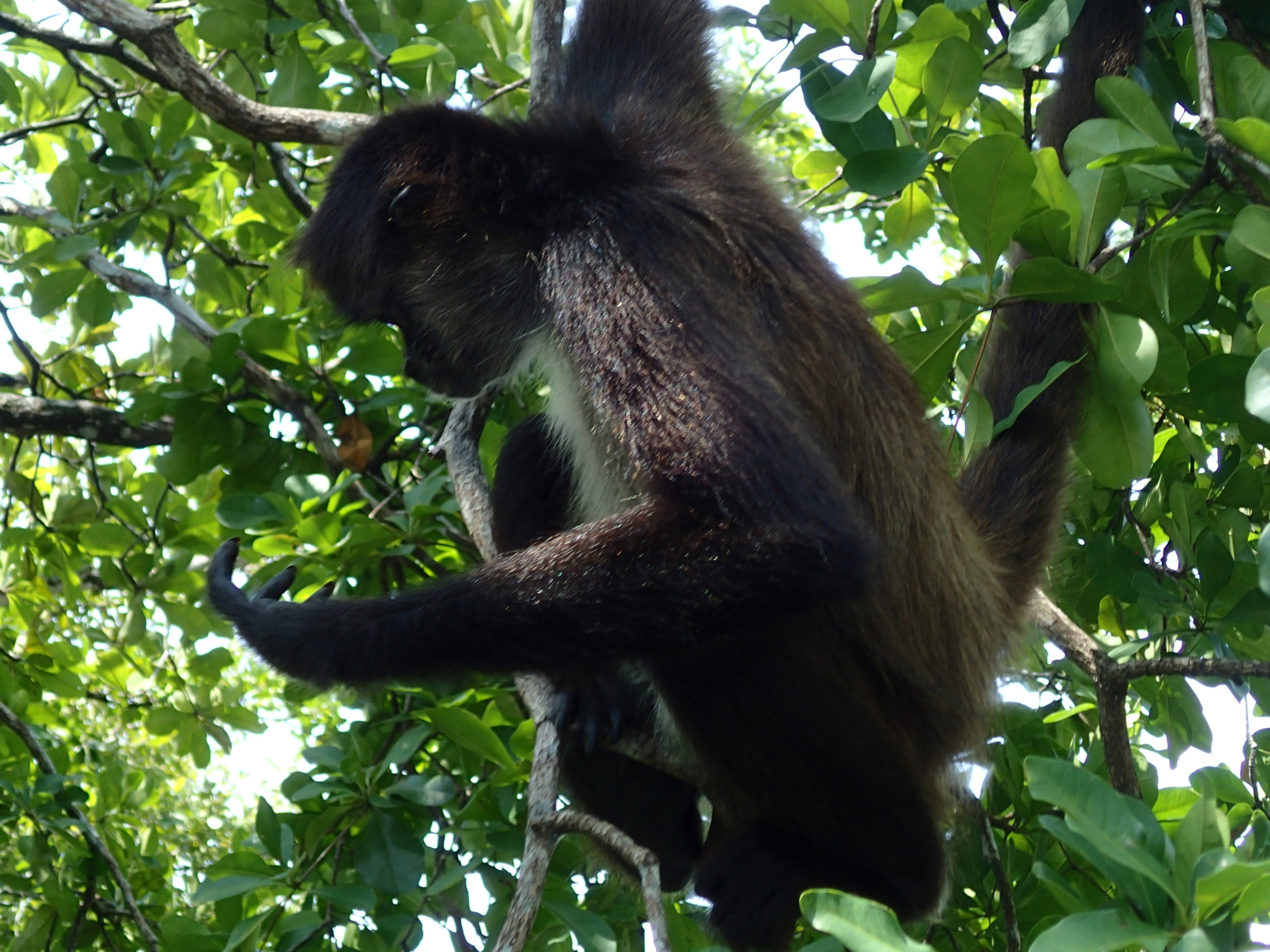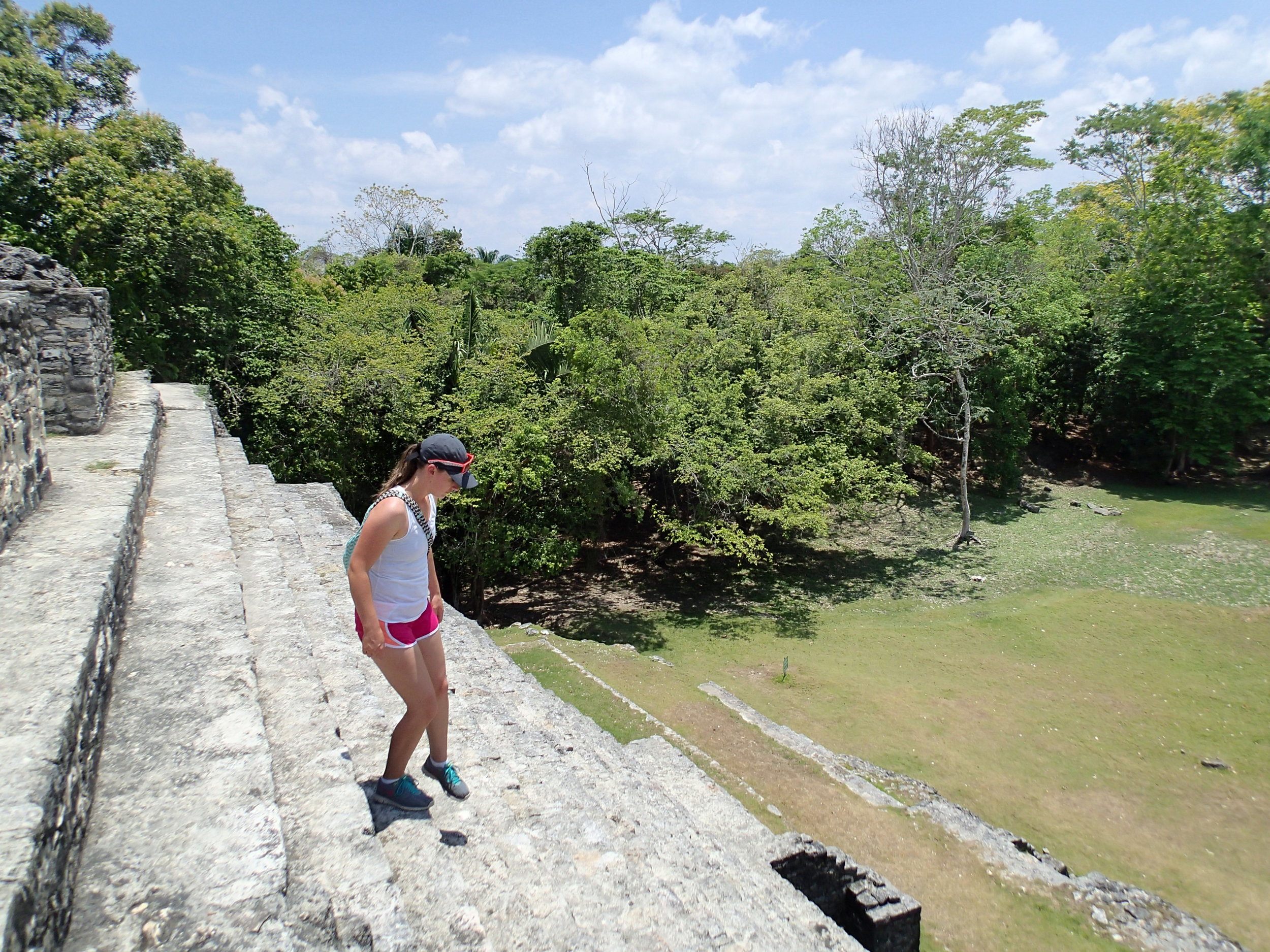 The boat ride back to the car was not nearly as much fun as the trip out. A huge thunderstorm hit and the rain felt like needles hitting our face! We did our best to protect ourselves but it was uncomfortable and we got soaked! It was an interesting end to a really fun day!
The rest of the crew was arriving in Belize that next day so we just decided to stroll around Belize City and a few museums before meeting them. It was an interesting day and the Mayan museum was fun but the overall feel of Belize City wasn't great. Apparently they have a very high crime rate in the city and you can feel that tension. We felt safe and almost everyone was incredibly friendly but the feel was strange. We jumped to the airport to meet the rest of the crew and then took a water taxi out to Ambergris Caye, where we would be staying the next five nights.
The houses Brandon and Kait rented were amazing! The first night was spent drinking beer and relaxing. We got up the next day and headed out to for an all day boat ride and my first SCUBA dive in the ocean. I was really nervous. I'm not as comfortable in the water as Jess but once we dove in, it was amazing! We stayed at around 40ft the first dive and saw a manatee, a sea turtle, a moray eel and more fish than I could imagine. I was hooked. We jumped back on the boat and headed to Shark Ray Alley where you could jump in and swim with nurse sharks and sting rays. The sharks and rays are so comfortable with people that they swim right next to you and we all touched the sharks. It was a pretty wild experience. I do have to say that as I reached for the shark I thought to myself, "As a bleeder, should I really pet a shark?" Obviously this passed quickly and I did.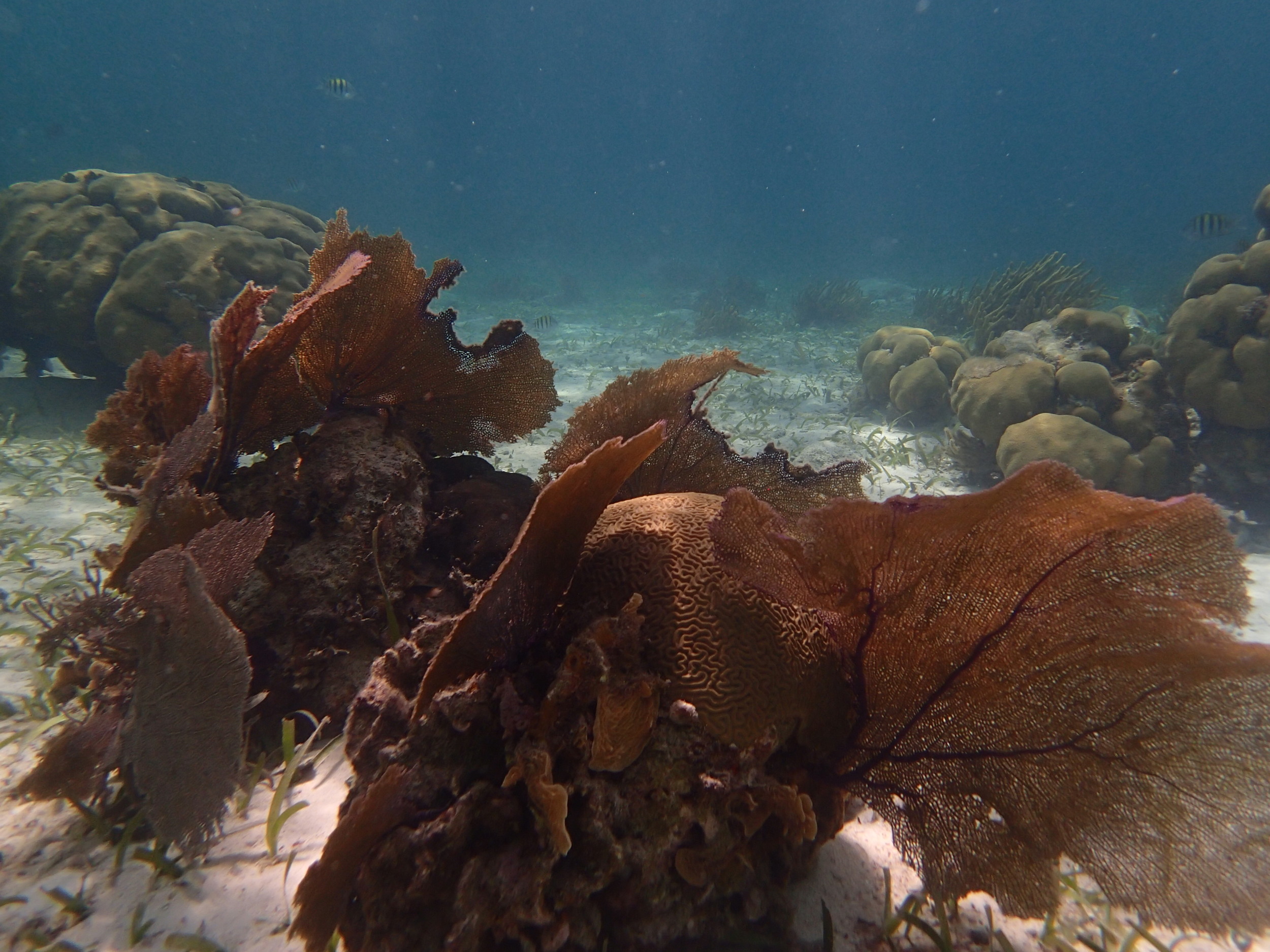 The next day we got another dive in and went deeper. I wasn't nervous about the dive at all but the surface water was super rough. I actually thought about bailing on the dive except then I would have to sit on the boat the whole time which sounded worse. Once in the water everything was awesome! We swam through a narrow passage with coral walls on each side and it was absolutely breathtaking. After the dive we meet some of the other party members and snorkeled around before heading back.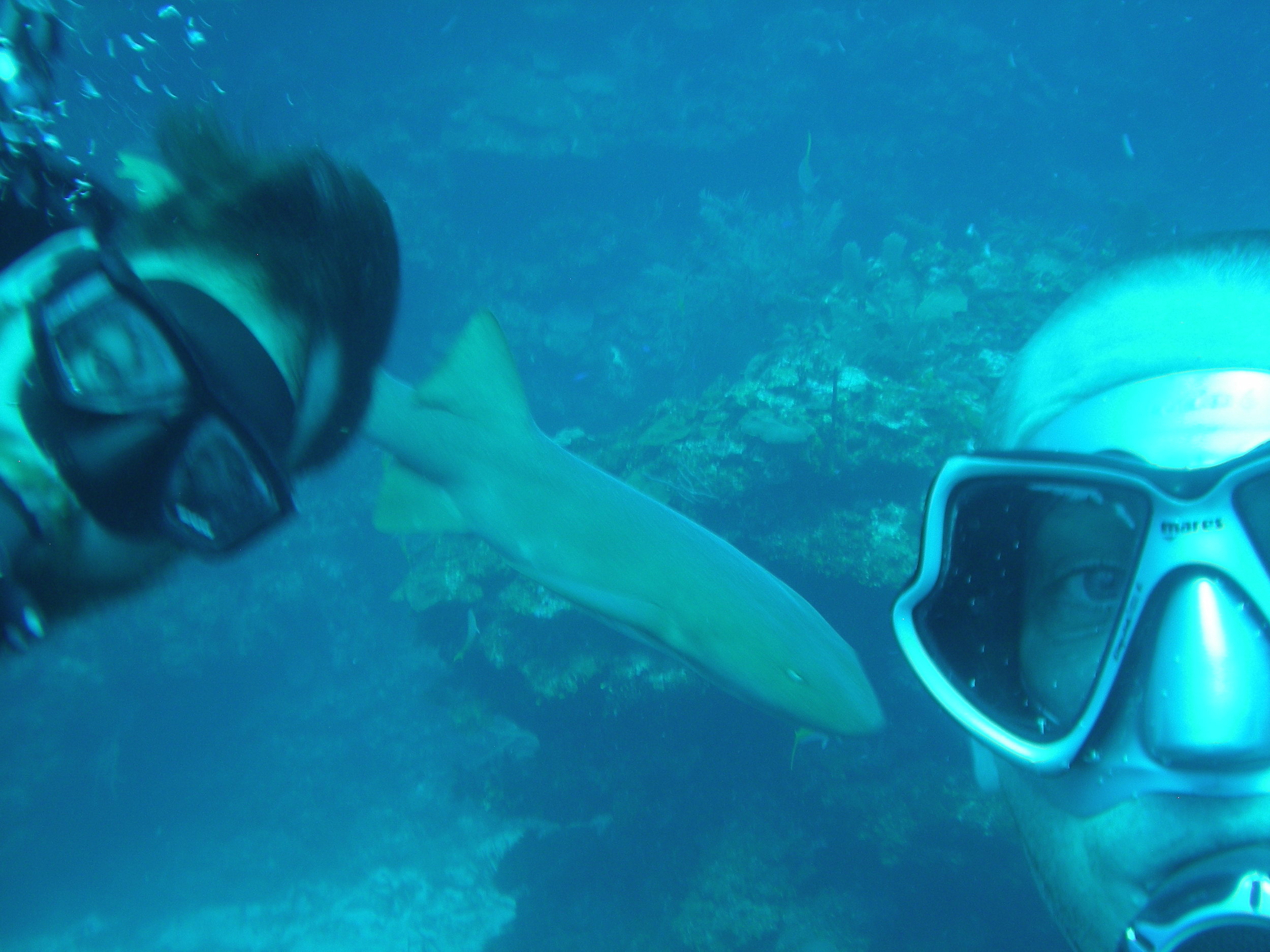 The wedding day started out great. The divers in the group decided we had enough time to get in a dive before the wedding. It was another great dive and at one point a nurse shark same up between my legs! It was a crazy experience! We headed back to the house and got ready for the big day. We gathered on the beach outside the house for the most beautiful wedding I have seen. It was so great to see my friend so happy and taking such a cool step in life. Thats when things went downhill for me. There had been a stomach bug going around and I thought I escaped it. I felt great all day until dinner after the wedding. Something just felt wrong. Over the next day and a half I have never felt so terrible or been as sick. For everyones sake I won't go into details. It was a disappointing way end a great trip but we still had a blast!
After that great adventure I came home for a day and then headed out to Alaska for Camp Frozen Chozen. This year I was asked to help with the CIT (counselor-in-training) training that took place before camp. We camped for two nights and did some really amazing training activities. The CIT's setup camp, had a chili cook-off, hiked a glacier, saw a bear and really bonded. It was amazing to see these young people grow so much in a short weekend. After the weekend we headed to the main camp. I have always had fun at Alaska's Hemophilia Camp but this year was even better that usual. Besides struggling to paddle a "raft" built by my cabin out of a kick board, milk jugs, pool noodles and duck tape I had a blast! My cabin was full of great kids that teach me more about life than I can ever teach them. I can't wait to see what's in store next year and see my Alaska family again!